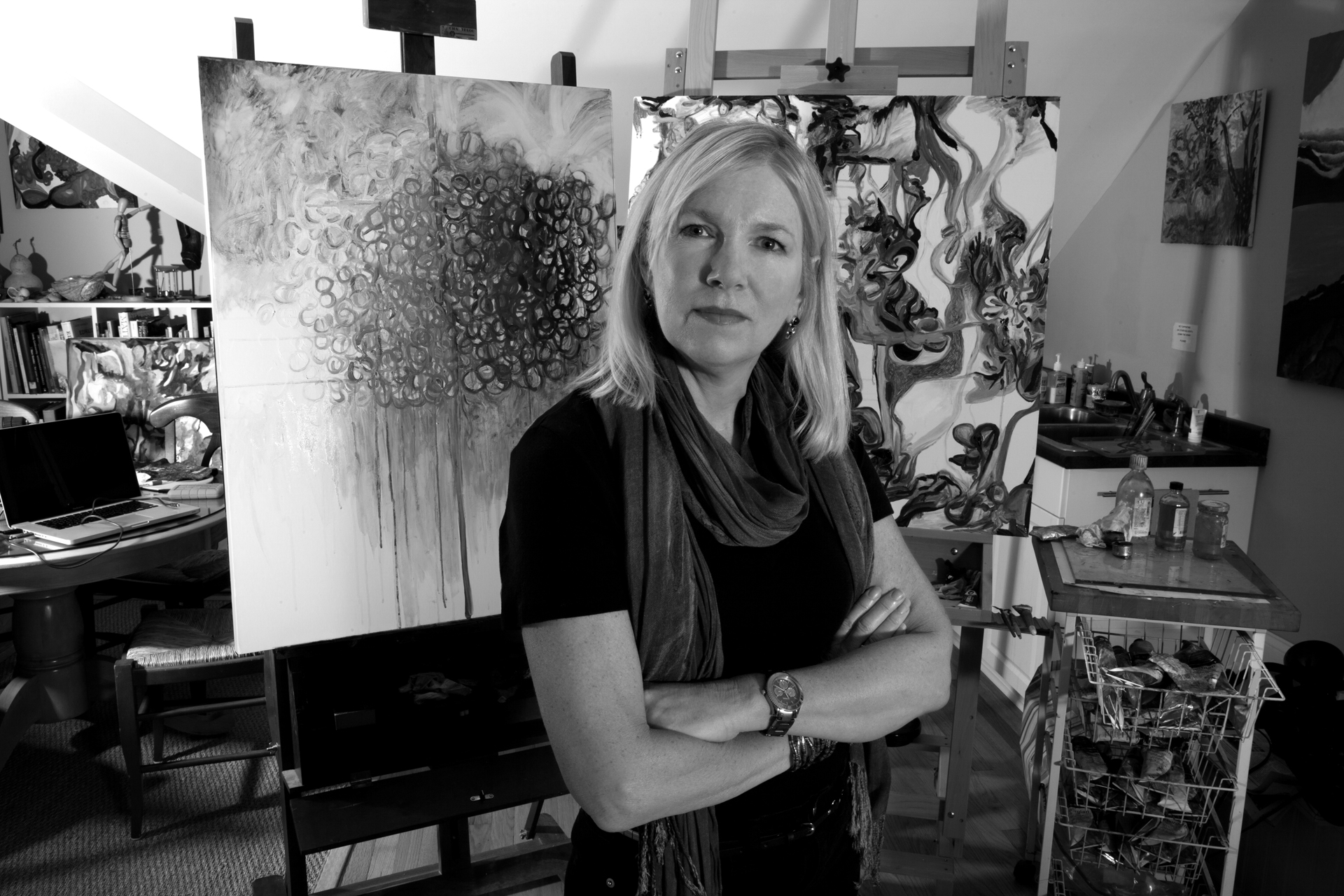 Artist Statement
My focus is on abstraction in which my process begins as intuitive and instinctive but becomes more intentional as the painting develops. When I begin a piece it is a very physical practice, much like an improvisational dance around the loose canvas on the floor of my studio. Music is often a muse.
The loose canvas next goes on the wall where I can contemplate what will emerge from the layers, drips, and loose gestural forms of the beginning. As the composition and structure of the painting emerge, I use my visual language to create a dialogue between the paint and the canvas. My alphabet includes vivid color, mark making, layers, and line. My paintings are typically stretched after they are done.
My process includes chance, letting go, knowing, not knowing, losing control and getting it back. I am interested in creating order from chaos, and in finding the balance point between the raw and the refined.
My lyrical abstractions often contain deeply personal narratives, sometimes hidden even to myself yet they continue to reveal themselves to me over time. Intermittently, my subject is simply the beauty of paint itself in all of its glorious abstract expressionist variations.
My hope is that you will find beauty, mystery, and your own meaning within them.
-GG Reid
"Brilliant colors and exuberant abstraction"
-Susan Hardesty, Curator and Juror
"Outstanding color and value, composition and design, originality and technique"
-The American Juried Art Salon